Spring has sprung and because the world is going outside Randy (Dad Rabbit) has been out and about building planter boxes for different people.
The first one he did was this one, above ground on concrete, with plastic sheeting all the way around and bottom (it will need some kind of drainage system):
It's a 2 x 4 frame, plywood sides and then sided with picket slats. He even made a cute shelf for them to place there stuff:
The ladies friend saw the plater box and ask if Randy could build one for her only with a double C configuration. Randy being Randy can do anything out of wood, so he built this (above ground on dirt, only needs sheeting on the sides, it will drain down through the weed cloth):
My daughter got planter envy and impatient, so she asked if we could build one. Well being two women with a truck and no fear of power tools we set out to make our own. Ours isn't as pretty as Dad Rabbits, but Mom and Bunny don't get left behind just because Dad is busy.
Is there something on your to do list that hasn't been done because you feel you need some help? I say just do it, that's how you learn by building a slanted box, hey guess what it works, holds dirt really well!!
~Sonia Barton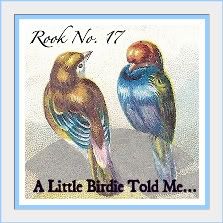 Pin It